Taian Lanka Steel Company is one of the leading as well as the first Steel Tube Manufacturers in Sri Lanka and it is committed to provide the highest quality steel tubes and pipes and other related tubes products for Sri Lankan customers. We are having the best selective leading International Raw Material suppliers as well as technical advisers contributing to achieve our desired quality standard.
Taian Lanka Steel Company offers a wide range of high-quality steel tubes such as pre-galvanised, cold roll and hot rolled in round, square and rectangle and other related products such as lipped channels, scaffolding equipment etc. Steel tubes are used for building construction, steel furniture and grill work among a range of other uses due to its dependable quality, strength and affordable price that none can be matched. Manufactured with Chinese Collaboration and advanced technology, Taian Lanka steel tubes and other related products are made available through our distributors island wide.
Since 2010 the company strives continuously to improve the product quality based on the customer's requirement and also the sustainability of the company. We maintain our standards by selecting the best and leading international raw material suppliers as well as excellent technical advisors who can contribute to achieve the highest standard.
Vision
We at Taian Lanka aspire to innovate and to create the best steel products and to be the leading galvanized steel tubes manufacture and distributer in the steel industry
Mission
We aim to manufacture high quality Galvanized Steel Tubes at affordable rates using eco-friendly technologies and durable Raw Materials.
We take every effort to strengthen the Sri Lankan, Construction industry empowered by an efficient team of employees who are dedicated to achieve the said goal.
We wish to deliver a superior value for our employees and other stakeholders.
We take all the responsibility to protect the environment for the future generation.
We attempt to generate consistent profit and sustainable value for shareholders while enriching the value of their investment.
Chairman's Message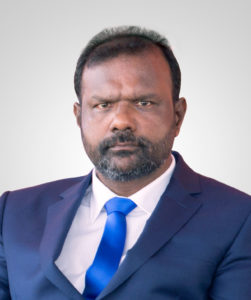 Mr. Veeriah Thiyagarajah

The world is becoming increasingly aware of the environmental issues such as global warming, climate changes etc. These rising issues shape the national policies and direction of the corporate development. Taian Lanka Steel Company (Pvt) Limited was established in 2010, and has been specialized in environmentally friendly, durable and recyclable green steel products. The Steel Industry is one of the most important and crucial industries in the growth and development of a nation. It has been considered as the backbone of civilization in the universe. We have mainly invested in the production of high-quality steel products such as steel tubes, pipes, C-purlin and Scaffolding equipment which are all environmentally friendly products
As our country embarks on new developmental projects the direct and indirect usage of steel products is high in demand. Hence, Taian Lanka expanded the existing factory and started a large scale of tubes and pipe production in November, 2016. Further, the company has implemented several comprehensive quality assurance programs and focuses on continuous improvements in quality of the products and health and safety of its employees. The main aim of the company is to continuously develop the factory and try to minimize the imports of finished steel products and contribute at least in a small way towards saving valuable foreign exchange drained out of the country as well as provide direct and indirect employment of sustainable number of sri lankan skilled workers.
Our Team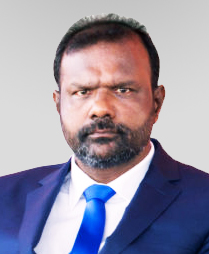 Chairman
Mr.Veeriah Thiyagarajah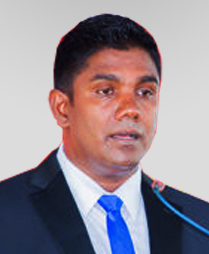 Managing Director
Mr.Kesavan Pathmanathan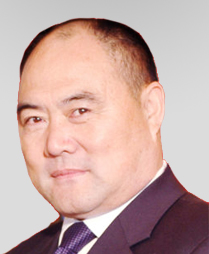 Director
Mr.Qian Yong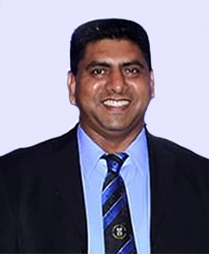 Manager Co Founder
Mr.Punithan